Get Started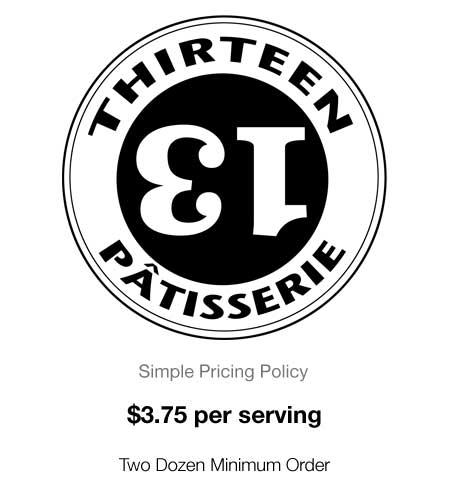 We invite you to explore our portfolio and find some creations that are to your liking. Since every order is custom made, feel free to imagine your own special combination of flavors. We can work with you to create the perfect item for your meeting, event, or gathering.
Create an estimate for the number of guests that will be attending your function. Determine how many different types of pastry you want to provide. Do you want sweet or savory? How does one of each sound?
Select your date. The further in advance your date, the better the chance that Thirteen Pâtisserie will be able to accommodate your wishes.
Please reach out to us directly by phone, email, or this website to verify that your date is available for our work calendar. We book on a first come, first serve basis. Our availability can change quickly!
We can't wait to connect with you and look forward to playing a role in your upcoming event!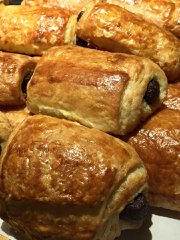 Chocolate Croissants